About Us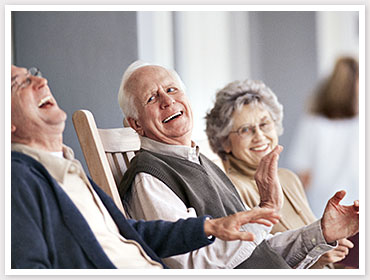 The Residence at Morgan Heights is owned and operated by Morgan Heights Care Ltd., an incorporated company registered in British Columbia. The Assisted Living facility is registered with the BC Assisted Living Registrar, and the Residential Care facility is licenced by the Province of British Columbia.
Management
Day to day operations are the responsibility of an on-site administrator, who ensures that our policies and procedures are consistently followed to provide a safe and comfortable environment for our residents.
Our Professional Team:
Director of Care
Administrator
Registered Nurses
Licensed Practical Nurses
Registered Care Aides
Assisted Living Coordinators (LPN's)
Registered Dietitian
Registered Physiotherapist
Registered Occupational Therapist
Recreation Therapists
Hospitality Coordinator
Building Maintenance Manager
Marketing and Community Relations Manager
Philosophy of Care
Our philosophy of care can be summed up in three terms: holistic wellness, respect, and dignity.
Holistic wellness includes medical and physical care, but also goes beyond to encompass recreational and social activities, celebrations, emotional support, and compassionate thoughtfulness.
We do our utmost to respect the preferences and desires of our residents, however changing; to respect the wishes of family members in caring for their loved ones; and to respect each resident as an individual who may need additional support to adapt to changes in their later life.
We are committed to treating every resident, every family member, and every person on our team, with dignity. Personal care is always provided in private. We act quickly to avoid embarrassment and comfort those who are upset by their lack of independence. We offer choices in meals and activities, and allow as much self-reliance as safely permitted.
Volunteer
Volunteers are a much appreciated and integral part of our team who provide a wide variety of services to our residents. To learn more about volunteer positions and requirements please call 604 535-1118 or complete our volunteer application.
We are Owned and Operated by a Local Family